How can a weekend that started with a 1.5-hour massage and a relaxing graduation party end up crappy? Well, thanks to the "White Screen of Death" my relaxing weekend turned into an endless puzzle. First, let me say that my blog silence was not planned this weekend. It happened because I was locked out of my site on Sunday. It wasn't an abrupt lockout, but a slow, gradual, royal "pain-in-the-ass" lockout. There were no large blinking words on the screen saying, "YOU ARE NOT ALLOWED!" Instead, I was greeted with the "White Screen of Death" and a small "http_ 500" error message. Even worse was that I watched the whole episode happen in slow motion. I didn't realize what the outcome would be, but I knew something wasn't right. 
Too Much Security Births a White Screen
Full Disclosure: I am a tech-geek. I am deep into my second round/re-boot of the #100DaysofCode. I am working through my Front-End tutorials on FreeCodeCamp.com. HOWEVER… I known when technology goes wrong, you look at the last update, the last plugin, and the last thing you did before everything went south. I did, and I still couldn't get past the White Screen.
My journey started with me trying to be "security conscious." I was trying to keep out spam and random malware attacks. I thought I had a great plugin that worked well for my personal needs. There was a security access key that I kept it handy (under my laptop) just in case I needed to use it. Everything was going well until…Sunday. My site was like an old car that breaks down piece by piece at every corner it passes. (I know I'm showing my age.)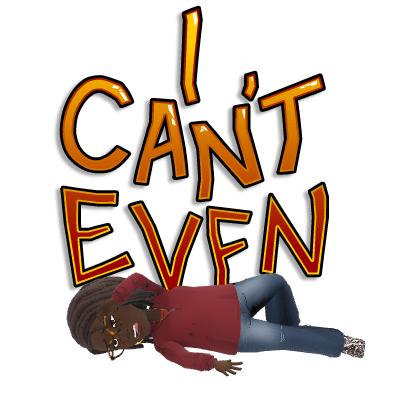 I realized that the White Screen was not disappearing. So, I did my usual Google, WordPress, Godaddy, and Shblahblah Security Plugin searches to find an answer. The fix appeared to be easy. I just needed to open my FTP-thingy and download my files from my site. Then I needed to find the wp-plugin-file-thingy and make a new file that would force the "Bad Security Plugin" to stop. Sighhhhhh…Could I do it? Sure. Would I be able to do it? Umm, not really. Problem number two appeared during my lockout dilemma. 
Of course my Macbook Pro 2012 charger would become temperamental and decide not to work this weekend. Thanks to HighTechDad and my armpit (yes, my armpit), I warmed up my charger and got it to work. But that meant I couldn't do the FTP fix on my Mac. 

Money + Support = White Screen
I could have fixed the White Screen and disabled the security plugin using the FTP-approach. Unfortunately, there were few FTP-File Clients I could use on my Chromebook. I also work fulltime as a teacher, and I wasn't waiting 9 days for my summer vacation. (Yes, I'm counting. ALL of us are counting.) So, I contacted technical support. I paid a little money for one month ($80) to let the tech Gods and Goddesses work their magic. Two hours later (after 48 hours of White Screen), I could finally access my Admin Screen. They said that my Health Check plugin wasn't working properly. However…I had a feeling it interacted with that security plugin. It was an easy decision to delete that security plugin. The experience taught me a valuable lesson… 
Use the technical support sooner than later. Even if you know enough to follow the "DIY" steps to figure it out, they have the time and knowledge to do it quickly. 

My blog is back, and now I can breath easy!